* Please Send Your Software CODE from Register Window, We Will Send You Software Release Code To Register Your Software.
* You Will Get Life Time Online Support On Ph.No. +91 94260 45500 And On info@bonrix.net.
* You Will Get Any Further Upgradation Free Of Charge.
* We Will Provide You Full Technical Support To Integrate Your Exisitng Software With Bonrix SMS System.
Load the Software....Plugin the hardware...Install the SIM card ..and you are on!!!
Software Tested With Nokia 5110, 3310, 3315 with DAU-9p
Data Cable (FBUS)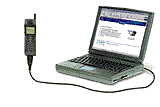 For Any Installation Problem
Contact At: +91 94260 45500.
System Requirements :
Nokia 5110, Nokia 3310 (FBUS Compatible))
Serial Data Cable (FBUS)
Spare RS232 Port (COM1, COM2...)
Valid GSM SIM Card (Pre-Paid, Post-Paid)

Per Message Cost :
Normal rate charge by GSM network(BSNL,Hutch...)


Throughput (SMS/Min.):
10 SMS per Min. Using One Mobile Handset
100 SMS per Min. Using Ten Mobile Handset
(Depend on GSM Service provider BSNL Hutch...)